Fuel Cell Cars: Making Our Future Possible Today
Go all-electric? Let's think this through.
Smita Chandra Thomas and Jennifer Jang
December 7, 2018
Disclaimer: The authors have no financial affiliation with the technology or the car manufacturer.
THE GIST OF IT
Fuel Cell Vehicles (FCVs) are a more environmentally-friendly alternative than electric cars today. Electric cars are becoming popular because they are cleaner than gasoline cars. However, their electricity is still sourced from the grid for the most part. Their battery packs are also an environmental burden. A better commercial alternative is available in the form of Fuel Cell Vehicles (FCVs). FCVs are powered by hydrogen and produce only water vapors. Transportation doesn't get any cleaner than that.
Most people haven't heard of fuel cell cars because FCVs have not been marketed as aggressively as electric vehicles. Some people still think they are in the research phase. But FCVs are on our roads already. 
INTRODUCING THE MIRAI
"Akio Toyoda has seen the future, and it's called "Mirai." That's the name of Toyota's new fuel cell vehicle, which the company's president announced in a video released the night before the car's official launch in November 2014, four years ago. If you missed it then, watch the video on YouTube to catch up.
Mirai means "future" in Japanese and signifies a turning point for the automotive industry. The vehicle can travel up to 300 miles on a single tank of hydrogen, refuel in less than five minutes and emits only water vapor.
THE APPEAL OF THE FUEL CELL ALTERNATIVE
We used our nearest city, Washington DC, as a case study to run the numbers. It turns out that the energy use per capita in Washington DC is greater than almost one-third of other states (Source: EIA, accessed on August 10, 2018). Furthermore, the District's electricity consumption use is dramatically higher than for any other source (see the long blue bar at the bottom of Figure 1).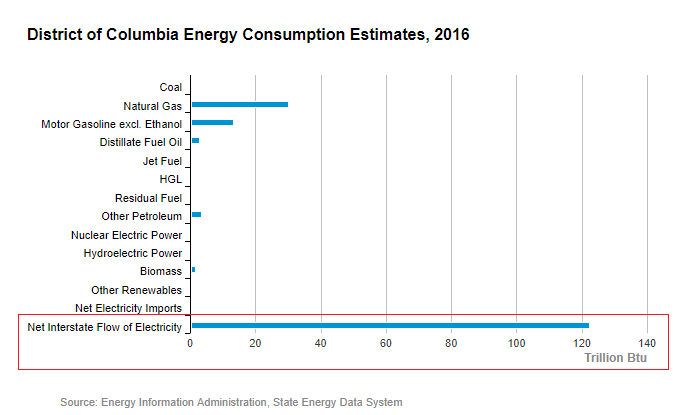 Figure 1. DC already consumes a large amount of electricity. EVs will make this grow[i]
Despite the benefits of EV compared to gasoline cars, if EV's were to tap into the grid, this number would continue to extend, frustrating attempts at inching toward a "zero carbon" future.
DC GOALS AND FCVs
DC is leading the nation in several green initiatives. In 2016, Washington, DC amended their renewable portfolio standard, requiring that 50% of its electricity be attributed to renewable sources by 2032[ii].   This is a laudable goal. Nationwide, coal is still responsible for almost a third of electricity production in the US, the same dirty source that helps power EVs. Only 17% of electricity generation comes from renewables. By 2032, DC hopes to cut these emissions by half. However, (1) 50% is still greater than zero, (2) 50% of what, one must ask, if the total is a moving target, and (3) that's 15 years away! Can we afford to wait that long?  The latest IPCC report[iii] says No; it warns us that we may reach the critical 1.5 degree warming threshold in the next 12 years.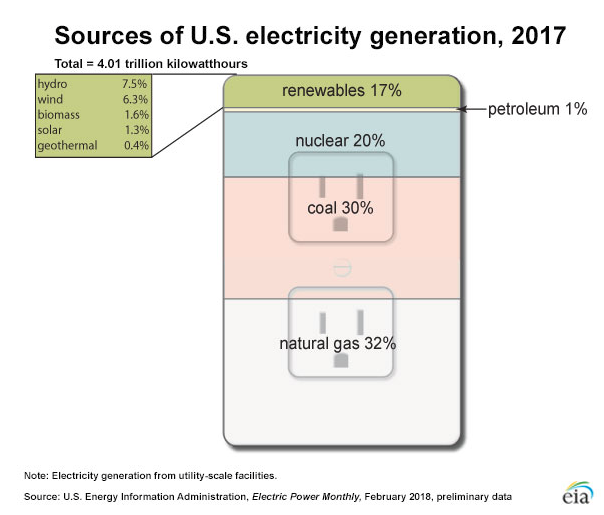 Figure 2. Only 17% of the current US grid mix is sourced from renewables[iv]. By 2032, DC hopes to make this number 50%.
If we want to be truly sustainable, we must enable the cleanest alternatives, now. One way the nation's capital can solidify its leadership is by affirming that EVs are not the catch-all answer, move past this intermediate solution, and initiate the infrastructure required to make the fuel cell alternative accessible for its residents.
The government has an important role to play here. FCVs are expensive, but so are electric cars. Given the option, many people are willing to spend the money to do the right thing. The key is to give them that option. This requires both awareness and infrastructure – something that the average citizens cannot do on their own. Infrastructure is where the government needs to step in.
CURRENT STATUS OF FCV ADOPTION
According to the Department of Energy, more than 2,500 fuel cell vehicles (FCVs) are currently on the road, with a projected 40,000 total by 2023[v].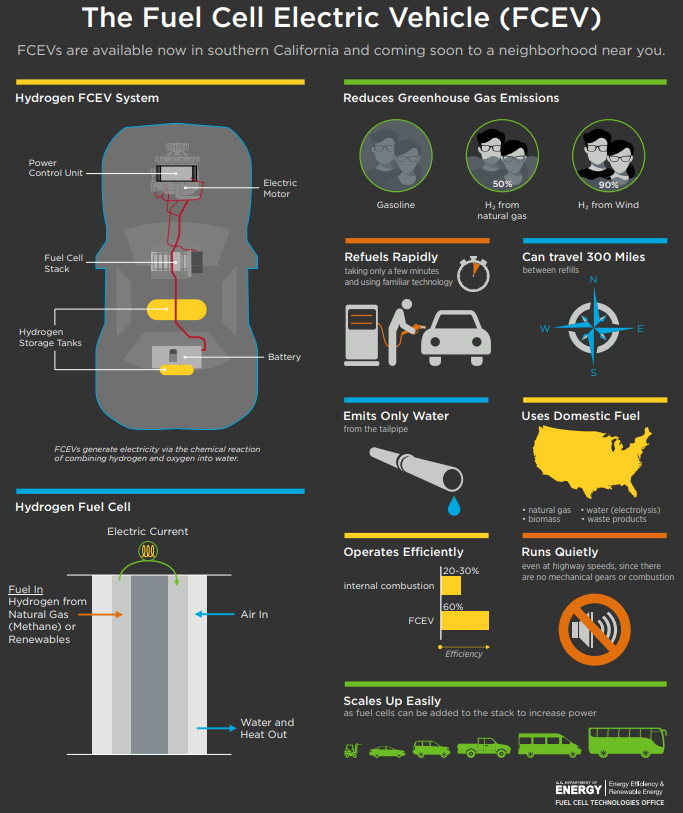 Figure 3. Quick facts about Fuel Cell Vehicles from the US Department of Energy[vi]
In the next five years, nearly 40,000 people are expected to buy FCVs. Could DC help make this number larger, and local?
SEVERAL FCV OPTIONS ARE AVAILABLE …
As seen below, options are growing, including the Mirai featured earlier: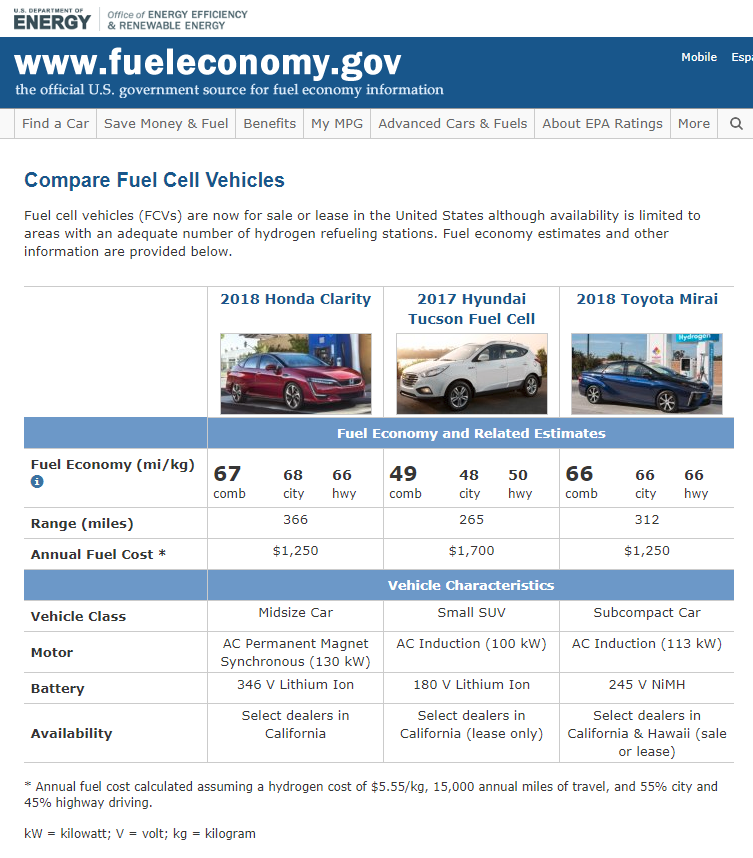 Figure 4. FCV options presented by the US Department of Energy Office of Energy Efficiency and Renewable Energy [vii]
… BUT NO ONE IS BUYING BECAUSE THERE ARE NO FUELING STATIONS
Darcars in Silver Spring, MD is a dealer of the Toyota Mirai. But no one is buying the cars because there are no fueling stations in the DC region. It's a classic chicken and egg situation.
WHAT NEEDS TO HAPPEN
To understand what it would take to bring Fuel Cell Vehicles (FCVs) to our roads, we spoke to Eric Campbell, energy program specialist for at DC's Department of Energy & Environment (DOEE). According to Eric, the keys to FCV deployment are in enabling the development of infrastructure through large-scale deployment by either a single fleet owner, a private entity such as cars-for-lease company, or by other industry groups similar to Electric Vehicle Service Equipment (EVSE) manufacturers of charging stations, but for FCV fueling stations. This could be made possible through public-private partnerships, but first, the buyers would have to be convinced through a steady exposure to the FCVs at test-driving events, similar to what the EV companies and utilities offered at events around the country. A crucial part to avoid the chicken and egg scenario is for the industry to complement the growth together. Eric also pointed out that a key factor in favor of FCV adoption is that they are so similar to traditional cars in terms of driving experience.
So, who will step up to make this happen?
CALIFORNIA IS LEADING THE WAY FROM THE WEST. WHO WILL BE THE FIRST ON THE EAST COAST?
California is staying in step, having installed numerous FCV charging stations.  But the rest of the country is wide open. In response to an inquiry from Energy Shrink, Toyota responded that it is expecting the Northeast to open some stations by 2019. Can DC beat them to it?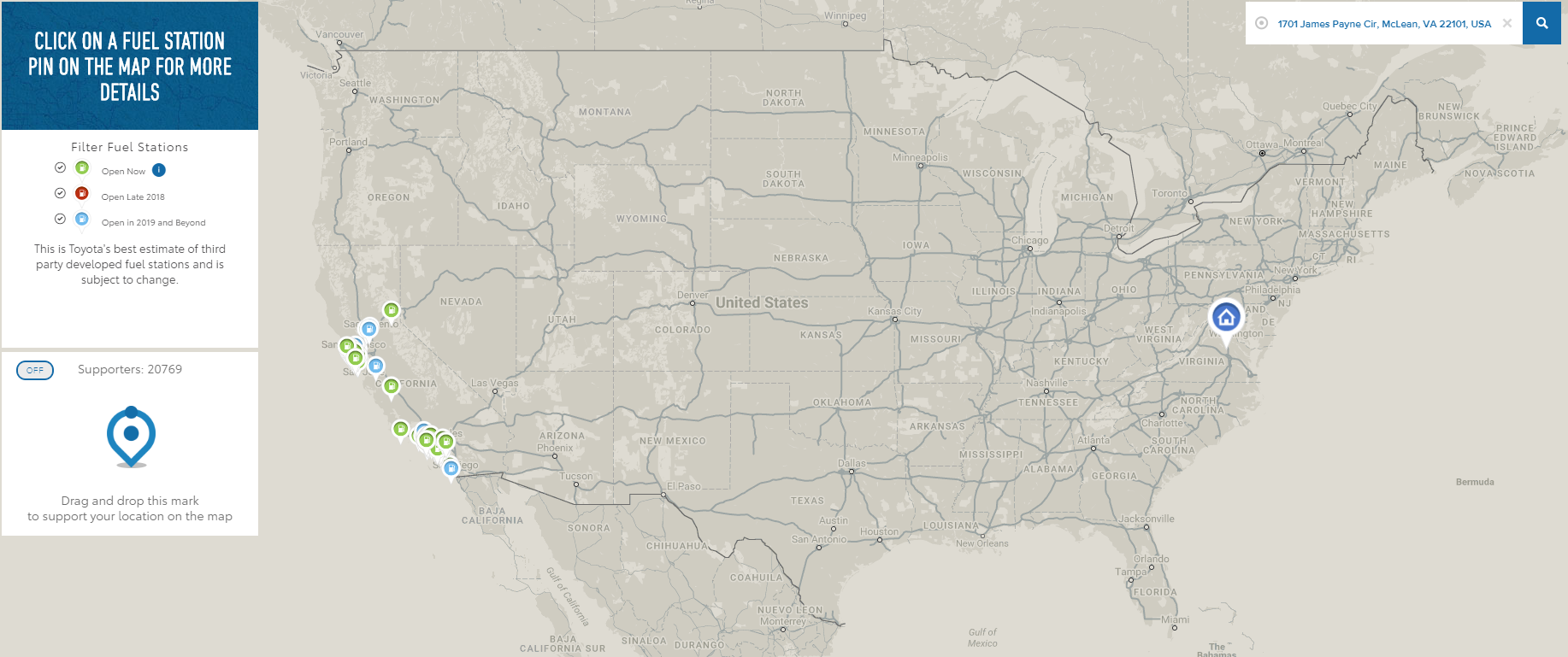 Figure 5. California is the only state with FCV charging stations. The East Coast is wide open. [Image courtesy: Toyota viii].
---
You may have read our related post: Electric cars: more hype not so clean (2010)
SOME RELEVANT READS
"The Potential Pitfalls of Electric Cars in 5 Charts" in Wired
available at: https://www.wired.com/story/the-potential-pitfalls-of-electric-cars-in-5-charts/?mbid=BottomRelatedStories, accessed August 10, 2018.
Earth Day: 10 Questions On Hydrogen Fuel-Cell Cars To Ask Toyota, Honda & Hyundai
available at: https://www.greencarreports.com/news/1094899_earth-day-10-questions-on-hydrogen-fuel-cell-cars-to-ask-toyota-honda-hyundai, accessed August 10, 2018.
Car and Driver Review
available at: https://www.caranddriver.com/reviews/2016-toyota-mirai-test-review, accessed November 24, 2018
REFERENCES
[i] Source: https://www.eia.gov/state/print.php?sid=DC, accessed on August 10, 2018
[ii] Source: https://www.eia.gov/state/print.php?sid=DC, accessed on August 10, 2018
[iii] Source: https://www.wired.com/story/we-need-massive-change-to-avoid-climate-hell/, accessed on November 23, 2018
[iv] Source: https://www.eia.gov/energyexplained/index.php?page=electricity_in_the_united_states, accessed on August 10, 2018
[v] Source: https://www.energy.gov/eere/fuelcells/secretary-perry-drives-hydrogen-fuel-cell-car , accessed on July 23, 2018
[vi] Source: https://www.energy.gov/sites/prod/files/2015/07/f24/fcto_fcev_infographic_0.pdf, accessed on July 23, 2018
[vii] Source: https://www.fueleconomy.gov/feg/fcv_sbs.shtml, accessed on July 23, 2018
[viii] Source: Toyota map of stations, accessed on July 23, 2018