About Us
Energy Shrink is a consulting practice focused on decarbonization in the built environment. We specialize in energy and resource efficiency in buildings, otherwise known as high-performance buildings or green buildings. Energy Shrink provides technical advice, modeling and analysis, and research and knowledge dissemination. Energy Shrink has offices in Washington, D.C. and Northern Virginia (NoVa), in the Washington D.C. Metro area in the US.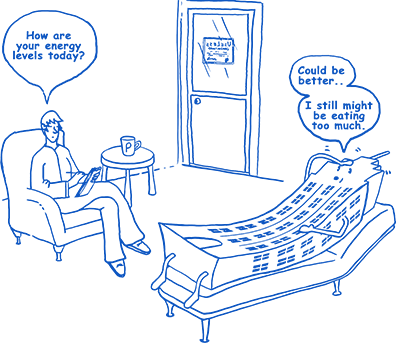 Sketch by Smita C. Thomas. Digitized by betapixel/envato
Energy Shrink is a certified minority women-owned small business.
Registered 8(m) minority women-owned small business (WOSB) with the US Small Business Administration.
Third-party certified WOSB by the Women's Business Enterprise National Council

WOSB WBENC Certification  # W130137 

Certified as a Minority Business Enterprise by the Maryland Department of Transportation

MD MDOT MBE Certification # 17-117

Certified as a Certified Business Enterprise by the Department of Small and Local Business Development in Washington, D.C.
Non-discrimination Policy
Energy Shrink is an inclusive organization that values people with diverse backgrounds and experiences. We do not discriminate against any employee, job applicant, or applicant for a subcontract based on race, color, gender, national origin, religion, sexual orientation, veteran status, disability, marital status, age, gender identity and expression, genetic information, or any other legally protected category. Energy Shrink will comply with all federal, state and local laws (including, without limitation, all County and District ordinances, rules and regulations) regarding non-discrimination, equal employment opportunity, affirmative action and occupational-safety-health concerns. We will provide all information reasonably requested to verify compliance. At Energy Shrink, we believe different knowledge, perspectives, and points of view inspire creativity and drive innovation. An inclusive workplace cultivates diverse ideas, and everyone benefits.
Our Story
Energy Shrink envisions a world where human ingenuity is deployed towards meeting the basic human needs for shelter and thermal comfort without destroying the natural eco-system it depends on; where the path of economic progress is paved with an eye on sustaining the environment for future generations. The mission of Energy Shrink is to help realize this vision by facilitating the market adoption of energy efficiency in the buildings sector; to bridge the space between the body of knowledge pertaining to green buildings on one side and the decision makers on the other. The end goal is lesser waste, greater economy, better health, and greater sustainability in the buildings sector.
Team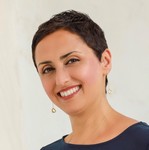 SMITA CHANDRA THOMAS
Principal
The principal Smita Chandra Thomas is a subject matter expert in energy efficiency in buildings at the cutting-edge of green technology and energy management strategy. Dedicated to enabling energy efficiency in buildings through building science, Ms. Thomas has over two decades of professional experience performing and managing techno-economic analyses in support of demand-side management (passive strategies, conservation, energy efficiency, demand response, and renewable resources) for path-breaking green buildings, programs, and policy development. Ms. Thomas has led and written several winning proposals. She is also a published author and frequent speaker at conferences.

Starting as a researcher at the Lawrence Berkeley National Lab in 1997, Ms Thomas has since worked at leading private consulting firms in the US including Booz Allen Hamilton, ICF International, the Heschong Mahone Group (now TRC) and Steven Winter Associates (now Vidaris). Clients have included US Federal entities such as DOE and EPA; regional entities such as the Regional Greenhouse Gas Initiative; major investor-owned utilities in US and Canada such as PG&E, Pepco, Entergy, National Grid, and Ontario Power Authority; and design firms such as Fox & Fowle, Perkins+Will, and Mogavero Notestine. Projects have included Demand Side Management portfolio planning, policy analyses, technical support for efficiency programs, and modeling and consulting for individual buildings such as the Manhattan headquarters for the New York Times and Bank of America.
A lifelong learner, Ms. Thomas has an undergraduate degree in architecture with a Master's in Building Science and is a LEED Accredited Professional. She continues to stay active in professional associations, as well as mentoring and volunteering.
Smita Chandra Thomas has dedicated her professional career to enabling energy efficiency in buildings through building science. Ms. Thomas has nearly two decades of professional experience performing and managing cutting-edge techno-economic analyses in support of demand-side management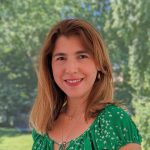 Maíra Rodrigues
Business Manager
Maíra is responsible for new business development, budget control, and research at Energy Shrink. An experienced strategic planning consultant, Maíra has managed projects for more than ten years in education, insurance, public housing, and urbanization and has developed strong team management, research, and financial analysis skills. Maíra was a consultant in the private sector at Monitor Group (now Monitor Deloitte) followed by public sector consulting in a partnership with Macroplan in Rio de Janeiro.

Maíra has a BA in Business Management from Universidade de São Paulo, an MBA from FIA/USP, and an MA in History from George Mason University. She is fluent in Portuguese, Spanish, and English and is currently also working towards her PhD in Latin American History.
GEOFFREY KING
Manager
Geoff brings over 10 years of experience in public-private programs including alternative energy, business strategy, and international development. He specializes in designing and managing complex programs involving multiple stakeholders. At Energy Shrink, Geoff focuses on program design and delivery, research, and analysis; and contributes to Energy Shrink's thought leadership in the community.

Geoff co-authored "Why Did An International Bank Create a Green Building Rating System?" for the ACEEE 2020 Summer Study on Energy Efficiency in Buildings, and is managing the development of an online course on building decarbonization by Energy Shrink in partnership with George Washington University's Environmental & Energy Management Institute.
Geoff is a member of the Metropolitan Washington Council of Government's Climate, Energy, and Environment Policy Committee. He has worked on a variety of cross-sector, market-making regional initiatives designed to strengthen economic renewal and social equity at Connected DMV, a non-profit organization focused on regional collaboration in Greater Washington. Geoff previously worked at the Greater Washington Board of Trade, and Accenture. He has also worked in international development and at a start-up focused on alternative energy in the Middle East. He holds a BA from Davidson College, and an MA in International Affairs and Economics from Johns Hopkins University's School of Advanced International Studies (SAIS) with concentrations in Energy, Resources & Environment; and International Finance.
The Energy Shrink Circle
Energy Shrink maintains a trusted circle of consultants and firms with whom we partner to provide a comprehensive set of services. Some of our featured colleagues are:
Publications
ACEEE Summer Study 2020: Why Did an International Bank Create a Green Building Rating System? (2020).
Authors: Smita C. Thomas, Geoffrey King (Energy Shrink) and Marcene Mitchell, Dr. Ommid Saberi, Rusmir Music, (IFC, World Bank).
Why did IFC—the world's largest development finance institution focused on the private sector, and part of the World Bank Group—develop a rating system for green buildings? Sustainable building rating systems such as BREEAM and LEED have set the stage for green buildings in the developed world.Read Paper
Getting to Zero Forum of the New Buildings Institute (NBI): The Zero Exposure Manifesto (2020).
Authors: Smita Chandra Thomas, Jennifer Jang
Media and buildings professionals, picture this – James Bond stands in an edgy all-glass penthouse, working on a computer. He squints in the sunlight bouncing off his screen and rolls the shades down to cut the glare. His view of the city lost, he takes a seat. A villain's heat sensing camera pans across the glass walls looking for Bond; the yellow-orange hot spot created by Bond's body heat gives him away.Read Paper
EDGE Guidance Document for Refrigerant Selection to Reduce Climate Impact based on the Montreal Protocol (2017)
Authors: Smita Chandra Thomas, M. Esteban Muñoz H. Reviewers: Samira Elkhamlichi, Laurent Granier, and Ommid Saberi of the World Bank
This white paper explains the environmental impact of conventional refrigerants (coolants) in terms of ozone depletion and global warming, and presents alternatives that have minimal impact on the environment in accordance with the Montreal Protocol. The paper was published as a resource for users of the EDGE (Excellence in Design for Greater Efficiencies) green buildings program, an innovation of the International Finance Corporation of the World Bank Group, and is available on the EDGE website. Read Paper
Shattering Glass Myths: Design for Climate Action (2016)
This article published in the sustainable business blog Triple Pundit discusses five myths surrounding glass skins that explain why this is cause for concern. The first opportunity to reduce energy use in buildings lies in the building skin, which can impact the total energy use of a building by 10 to 50 percent. And yet we continue to see buildings being encased in glass.  Full article
'Go! Green' Environmental Action Report on the Greening of Gung Ho! Pizza Stores, Beijing (2015)
The report describes the context of the project, the sustainability framework designed for the retail chain, and the recommended path forward to advance the sustainability initiative specifically as it relates to energy efficiency. (Contact us if you are interested in a copy.)
Green Options (blog): Electric Cars: More Hype, Not So Clean (2010)
The excitement around electric cars seems like a lot of hype. The current version and use of electric cars does not seem to be a step forward in the right direction. Discussed are two main reasons for this point of view, and possible alternatives. Complete blog post
Environmental Design and Construction Magazine: Charging the Battery (2002)
Authors: Michael Crosbie, Adrian Tuluca, Ian Graham, Dave Lahiri, Jon Tham, Smita Chandra Thomas
Reducing energy use is at the heart of sustainable design in New York's Battery Park City project – The Solaire – the first certified "green" high-rise multifamily in New York City. The article discusses the strategies used to assist the design team in achieving energy efficiency goals. (The EDC magazine is no longer in publication. Contact us if you would like a copy of the article.)
Master's Thesis: Passive Strategies for Residential Construction in New Delhi (1999)
The thesis explores passive climate-responsive design strategies for a typical residence in New Delhi, India to minimize the use of electricity. Energy-10 software was used a tool to quantify the energy savings. Strategies included non-conventional building materials, optimal layout and window sizing and placement, and whole-house fan among others. (Contact us for more information)
B.Arch. Thesis: Sustainable Rehabilitation of Wildflower Hall, Shimla, India (1994)
Wildflower Hall was a historic hotel in the Himalayan region near Shimla, a favorite retreat of Presidents and senior officials, which burned to the ground in 1993. At the time of writing the design thesis, the site was being considered for development as a 5-star hotel. The thesis explored options to redevelop the site sustainably — using traditional climate-responsive building techniques and incorporating the use of the site to include areas for local vendors to work and live on site, adding a vibrant, traditional living experience for hotel guests. (Contact us if you would like more information.)
ACEEE Summer Study: Energy Efficiency in the Forward Capacity Market: Evaluating the business case for building energy efficiency as a resource for the electric grid (2012)
Authors: Joel Fetter, Smita Chandra Thomas, Andres Potes, Gary Rahl
Two regional electricity grid operators – Independent System Operator-New England (ISO-NE) and PJM Interconnection Regional Transmission Organization (PJM) – use Forward Capacity Markets (FCMs) to induce the construction and maintenance of resources needed to satisfy future electricity demand. Increasingly, the meaning of 'capacity' has expanded from traditional wires-and-generators solutions to include greater levels of customer-sited resources, including energy efficiency. As with conventional merchant generators, the success of FCM rests on whether it can send price signals to end-users powerful enough to mobilize investments in energy efficiency activities that otherwise would not take place. This paper uses a cash flow analysis to assess the revenue opportunities that these markets offer to owners and operators of commercial buildings. The analysis investigates whether the costs and revenues associated with supplying energy efficiency capacity in the newest EE FCM, operated by PJM, are likely to support a compelling value proposition for large commercial buildings. The results show that the overall revenues an owner or operator might expect increase only slightly. It finds that the market players best positioned to compete in it are those that are able to aggregate large portfolios of efficiency measures which can be bid into the market in a cost-efficient manner. Read paper