Season's Greetings and Annual Update 2018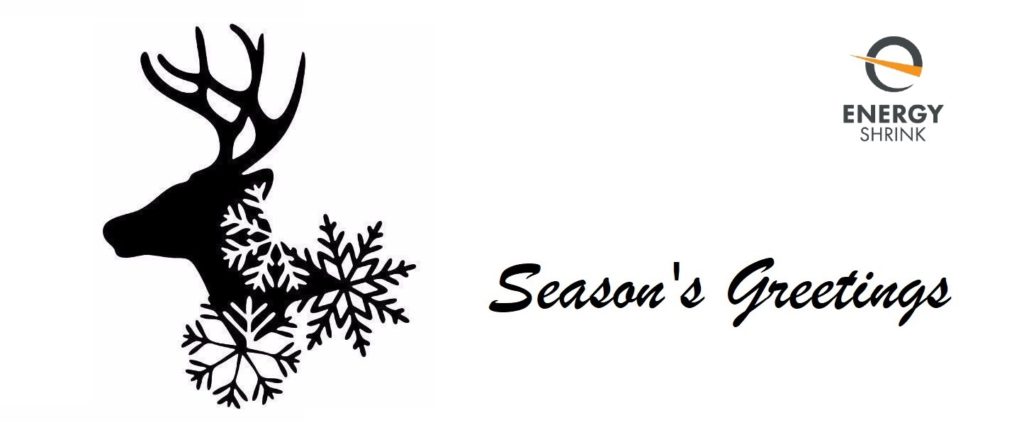 Season's greetings from Energy Shrink. We hope you've had a good year! It's been an eventful year at Energy Shrink, and we would love to take a few moments of your time to share some highlights. We invite you to pause with us and reflect on some wonderful opportunities we've had this past year and share our roadmap for the future.
Energy Shrink celebrates its third anniversary this month with a mix of gratitude for a fulfilling 2018 and hope for the next year. 
Energy Shrink launched 3 years ago with a vision of a world where human ingenuity is deployed towards meeting the basic human needs for shelter and thermal comfort without destroying the natural eco-system it depends on; where the path of economic progress is paved with an eye on sustaining the environment for future generations.
Our mission is to facilitate the market adoption of energy efficiency in the buildings sector; to bridge the gap between the body of knowledge pertaining to green buildings on one side and the decision-makers on the other. The end goal is lesser waste, greater economy, better health, and greater sustainability in the buildings sector.
We've stayed true to our mission as we continue to chart new territory. Marking our path this year were a myriad of activities including consulting, speaking, writing, and community engagement.
Whether consulting on green buildings with IFC at World Bank on the EDGE program in middle-income countries, or partnering with the New Buildings Institute (NBI) to deliver guidance on NZE through a workshop in DC, serving as a sustainability advisor on the interior layout of the ZVI HQ, assisting businesses with Green Business Certification in Montgomery County, or helping clients benchmark their buildings, our work helps move all of us towards higher efficiency and lower carbon emissions.
Smita was grateful for the various opportunities to share her passion for carbon-neutrality through good design, especially the untapped potential of passive design. She spoke on Net Zero Energy at the DC DOEE NZE Workshop and at the Montgomery County Energy Summit, and on Sustainability and IoT at the Sustainability Leadership Forum in Philadelphia. Thanks to NBI for amplifying the reach of those conversations via their video channel. The positive feedback has buoyed our spirits to continue this good and necessary work.
Contributing our technical and program expertise – as a reviewer for the ACEEE summer study, for a DOE funding opportunity, leading the Power & Energy group to develop a new smart buildings rating system for the Telecom Industry Association – all gave us opportunities to meet some great colleagues and engage with the community. Speaking of community, we started composting all food waste last year and drove a neighborhood campaign to sign up others. We are also pleased to share that our office is now powered by 100% clean energy.
Honored to be elected as Vice-chair of the USGBC-NCR chapter Market Leadership Advisory Board (MLAB), Smita was able to initiate a mentorship program at the chapter, thanks to the support and input from the rest of the board.
We've been blogging on all things carbon-mitigating including benchmarking, fuel cell cars, and composting. Visit our blog site to learn more.
The Energy Shrink team, old and new, at our holiday lunch one recent Saturday afternoon 
Energy Shrink is growing! We welcomed Jennifer Jang on board as the Business Manager. A graduate of Wellesley College, Jennifer has research and project management experience in both the corporate and the non-profit sector. We also enjoyed the fresh perspectives and dedication of interns with a diverse range of backgrounds.
New in 2018, Energy Shrink became a certified California CPUC WBE (Women's Business Enterprise). We continue to maintain our MD MDOT MBE, VA SWaM, and Federal SBA WOSB certifications. 
Looking ahead to 2019
As we plan for 2019, our core mission of facilitating the market adoption of energy efficiency drives our efforts with greater urgency.  As the most recent IPCC report has made clear, the world needs to cut emissions by half before 2030 and become carbon-neutral by 2050 to avoid disastrous consequences of global warming by more than 1.5 degrees, a challenge we are currently on track to face in the next 12 years.
Meaningful partnerships and a collaborative approach are necessary to amplify our efforts, optimize our impact, and meet global targets.  We must tackle buildings both existing and new at a massive scale, especially in the technology-ready developed economies. In line with these needs, we plan to scale up our work by partnering with more efficiency program providers and policymakers, as well as continue to provide energy modeling, benchmarking and sustainable design advisory services.
From all of us at Energy Shrink, we wish you an environmentally-friendly, safe and happy 2019!
With warm regards,
Smita Chandra Thomas and Jennifer Jang
p.s. Do drop us a note with your news!
______________________________________________________________________________
Email or call
thomas@energy-shrink.com and jennifer@energy-shrink.com
202.556.3369
Learn more about us at www.energy-shrink.com (note the dash!)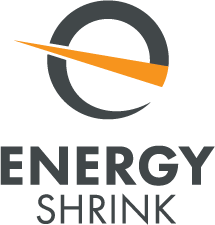 Connect with us!
We are on LinkedIn, Twitter, and Facebook where we share news and updates, global and local. Let's continue to connect and share information to make an impact.