2022 Fall Highlights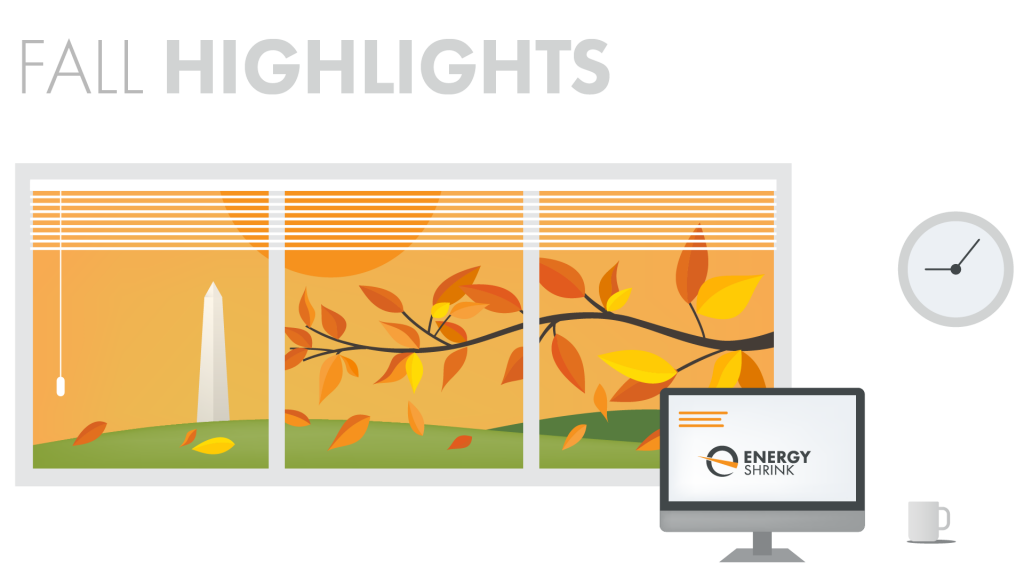 The onset of the Fall season is a good reminder to stay tight.
Spotlight on Airtightness
The value of airtightness held true when we analyzed the historic brick walls of a 100-year-old school in New York to help make it Net Zero…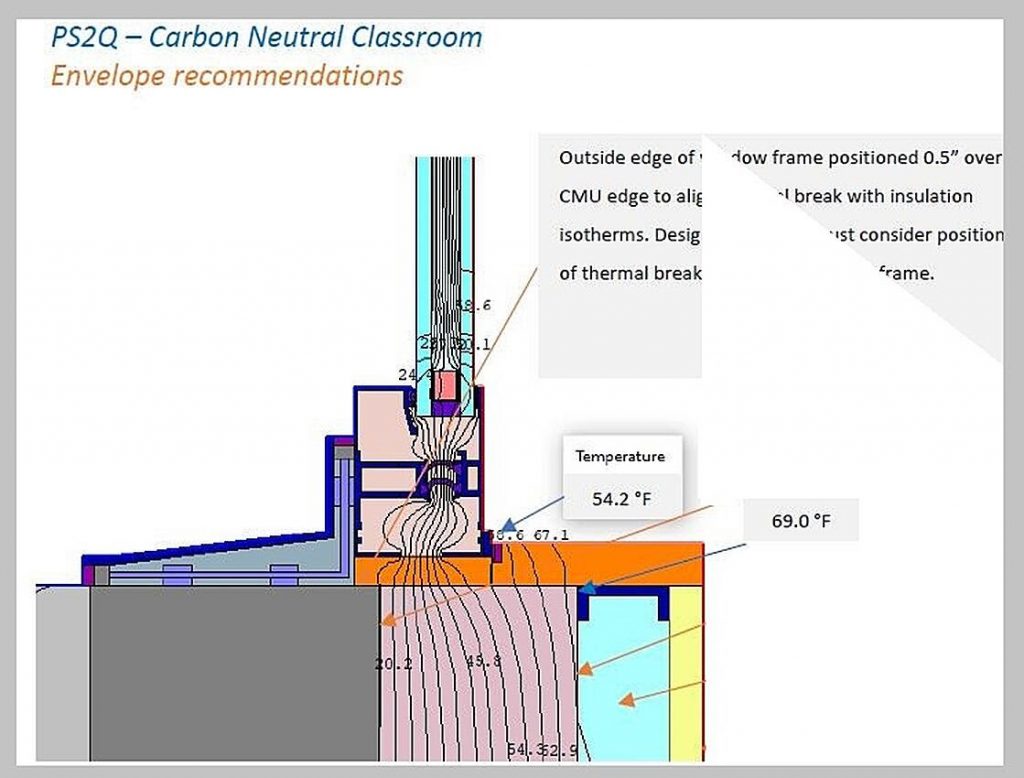 A window joint detail being analyzed for optimal placement and condensation risk. Image by Energy Shrink
… and we are seeing it again with the analysis of residential heating systems in several Eurasian countries.
Energy modeling results to analyze various heating systems in several countries. Image by Energy Shrink
Our results showed that adding airtightness to old and leaky buildings made a more significant difference than adding efficient systems to reduce energy use, and to reduce demand. This may come as no surprise to you if you've been around as long as we have.
Our favorite recipe for Net Zero
Fall is the harbinger of the holiday season, and a good time to share our favorite recipe for Net Zero.
Start with a good mix of airtightness and insulation to make a good base.
Add diced windows for daylight and framed views. Avoid adding too much or it will taste of heat loss and random views.
Now add in the efficient systems for just the right amount of heating, cooling, and hot water. Use the budget leftovers to improve the base.
Add a dash of outside air for zest. leftovers to improve the base.
Top it off with some shiny renewable systems for the holiday sparkle.
Pro Tip: The ingredients must be added in the right order to achieve umami.
Enjoy!
We go over this methodical approach in some depth as part of the wholecourse on Decarbonizing Buildings that we offer with the George Washington University/SEAS/EEMI.
An introductory webinar for the course – A Primer for the Systems Thinker – had a global audience of 750+ from 27 countries. In case you missed it, a free recording is available on Vimeo to watch and share.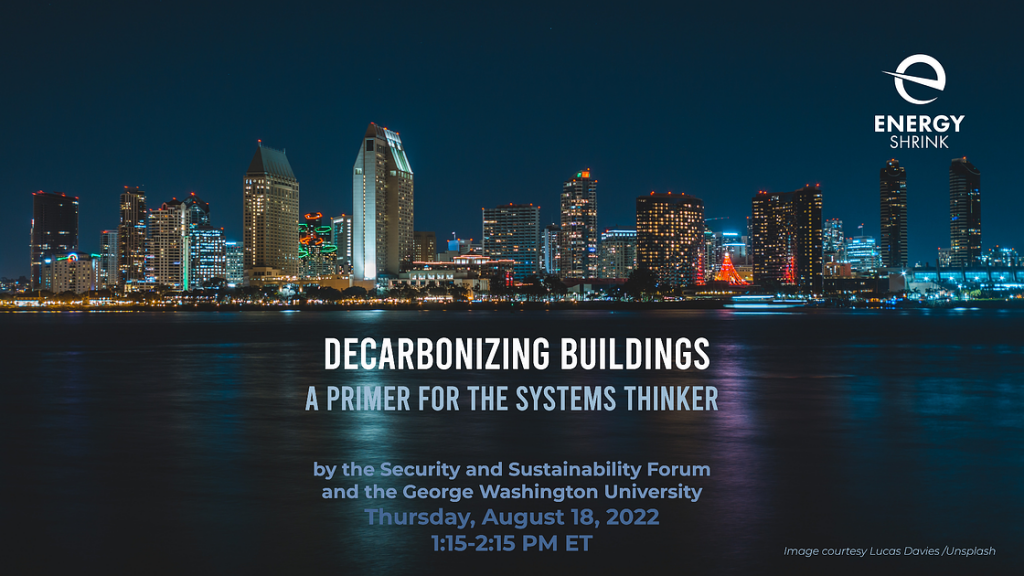 Copy of announcement by Energy Shrink 
Energy Shrink principal, Smita Thomas, presented her systems approach for decarbonizing buildings to corporate sustainability managers in Canada who are members of Are You Climate Ready on October 20. 
Smita also presented architectural strategies for passive design at the Passive House webinar on Oct 21 (worth 6.5 CEUs). 
And with the passage of the IRA, now there's a way to pay for the energy efficiency upgrades we advocate for.
What does the passage of the IRA mean for buildings?
The newly passed Inflation Reduction Act (IRA) changes the equation on cost-effectiveness calculations. As the Rocky Mountain Institute summarizes, the building retrofit tax credits are uncapped and extend for a decade, potentially enabling even more energy efficiency and electrification retrofits than currently envisioned. The law also includes more than $30 billion in flexible greenhouse gas (GHG) reduction spending for states and cities.
Among other measures:
Efficient electric heat pumps
Induction cooktops
New insulation, windows, doors, and sealing ductwork
Upgraded electrical panels and wiring for homes that have older electrical service
IRA incentives calculator for homeowners
Invited to attend an engaging panel discussion on Entrepreneurial Equity at the headquarters of the Washington Post. Watching Isabella Casillas Guzman, Administrator of the U.S. Small Business Administration, being interviewed by Leigh Ann Caldwell of  the Washington Post. This is an ongoing series if you are interested. Photo by Energy Shrink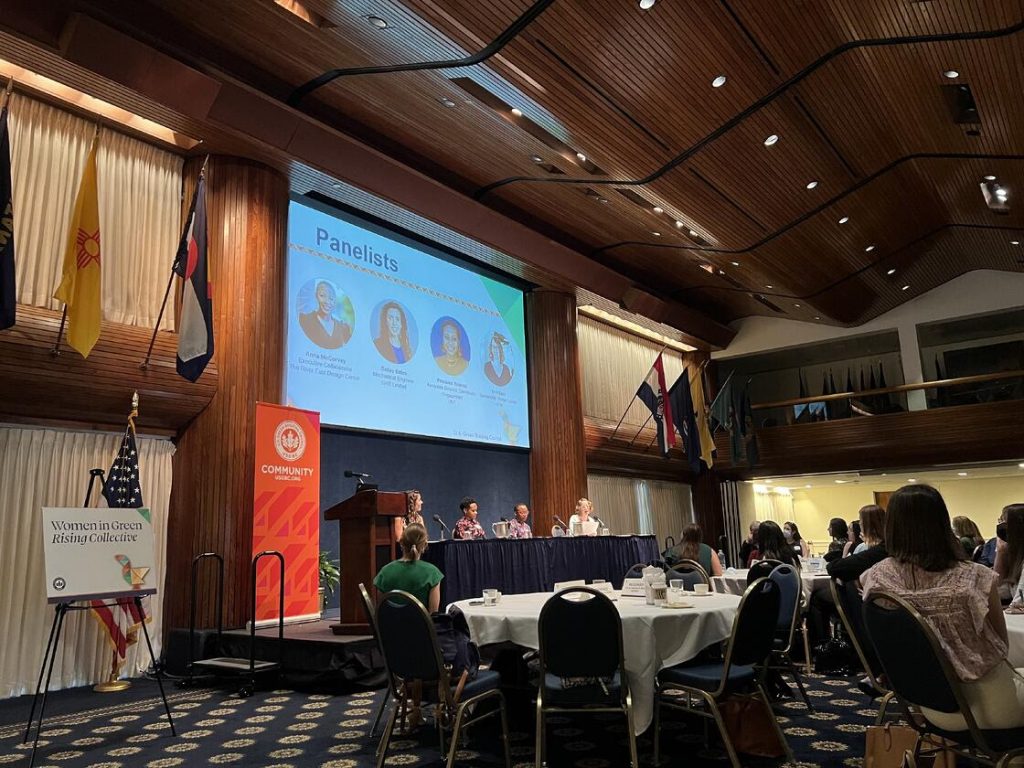 We joined other DC-area women at the Women in Green event organized by the USGBC-NCR chapter at the historic National Press Club in Washington, DC. Met some inspirational women leaders!
(Photo by Energy Shrink)
Did you know?
You can play ping pong on the ground floor of the National Press Club building at the aptly named venue Spin! (Images by Energy Shrink)
Before we go... it's trick-or-treat season!
Q. So, what plant material is scary good for reducing the carbon footprint of buildings?
A. Bam-boo!
By the way, we are really enjoying the seasonal banner images created for our newsletters by a fellow woman-owned small business hunt smith design. Let us know what you think!
Meanwhile, stay tight with your loved ones this holiday season!
p.s. Note our new address in the footer.